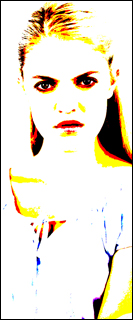 Do you think your stepmother, daughter or stepdaughter may be a sociopath? If so, please describe your experiences with her by completing the Lovefraud Female Sociopath Survey.
The survey will be closing on January 21, 2015.
Your relationship with the individual can be any one of the following:
Spouse or ex-spouse
Romantic partner
Mother
Stepmother
Daughter
Stepdaughter
Sister
Work colleague
Business associate
Other family member
Friend, neighbor or acquaintance
Most of the people who have participated say the individual was their spouse, ex-spouse, or romantic partner.
I would especially like to get more responses from people who believe their stepmother, daughter or stepdaughter may be disordered.
If you've been involved with more than one female sociopath, you can complete separate questionnaires for each of them. However, if you have already completed the survey, please do not fill out another one about the same individual.
Your contributions will help expand our knowledge about disordered individuals. Thank you!