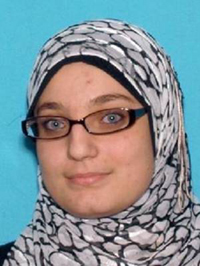 Linda Hardan, 21, of Prospect Park, New Jersey, was arrested last week and charged with sexually assaulting a 16-year-old student at Manchester Regional High School, where she worked as a substitute teacher.
Then she was also charged with texting sexually explicit photos to a second 16-year-old student earlier in the month.
Hardan's bail was set at $200,000.
Substitute teacher accused of sex assault in Manchester High School case hit with more charges, on NorthJersey.com.