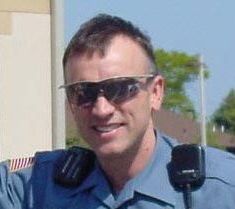 Ray Glick, a former police officer in Galloway Township, New Jersey, pleaded guilty to assaulting his former partner, Christi Aiello Gopen. Last week he was sentenced to 120 days in jail and 100 additional days of electronic monitoring.
Glick said he lost his "soul mate" because of one horrible mistake.
Gopen, however, required surgery to mend the broken bones in her face. She said she had been enduring domestic violence behind closed doors.
Former Galloway police officer sentenced to 220 days for domestic assault, on PressofAtlanticCity.com.