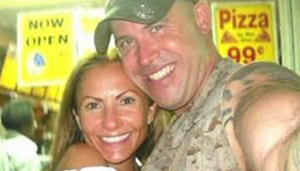 Brian Karl Brimager, a former Marine from San Diego, California, was sentenced to 26 years in prison for murdering his girlfriend, chopping up her body, and hiding her remains. He also killed her dog.
The victim, Yvonne Baldelli, lived with Brimager in Panama at the time. He left and went back to California, where he married another girlfriend.
For two years, he kept up the ruse that Baldelli was alive by taking money from her bank account and sending emails to her family.
"Semper free!!!!!!': The 'cruel and depraved' case of the murderous Marine veteran, on WashingtonPost.com.