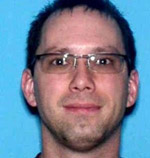 Brian Killion, 41, a former Boy Scout leader from Absecon, New Jersey, was sentenced to 85 years in prison for sexually assaulting and photographing five boys. The crimes took place over 16 years.
Killion was found guilty last September of aggravated sexual assault, sexual assault, endangering the welfare of a child, and possession and manufacturing of child pornography.
"It is certain that he will offend again if given access to additional victims," sais Judge Bernard E. DeLury Jr., according to the Press of Atlantic City.
Ex-Boy Scout leader from Absecon gets 85 years for child-sex crimes, on PressOfAtlanticCity.com.