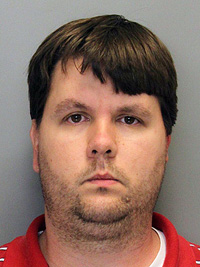 Ross Harris, 35, of Cobb County, Georgia, was convicted of murder for leaving his 22-month-old son, Cooper, to die in a hot car.
Harris claimed that he forgot to take the boy to daycare. But prosecutors said he wanted his son out of his life so he could continue his extra-marital affairs.
Evidence showed that Harris sexted other women constantly including the day his son died.
Ross Harris found GUILTY of murdering his 22-month-old son by intentionally leaving him in a hot car for seven hours because the child 'didn't fit with his lifestyle,' on DailyMail.co.uk.