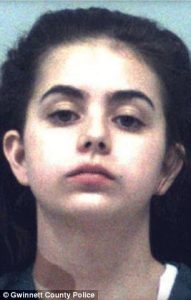 Wendy and Randall Bjorge, both 63, won custody of their granddaughter, Cassandra, 17, last year. The teenager lived with them in Gwinnett County, Georgia.
But Cassandra said she "had basically had enough." So she and her boyfriend, Johnny Rider, 18, allegedly murdered them.
After the grandparents had gone to bed, they broke into the house, bludgeoned them and slit their throats.
Teen couple invited friends over to smoke weed and party after murdering girlfriend's grandparents and hiding their bodies in the house, on DailyMail.co.uk.