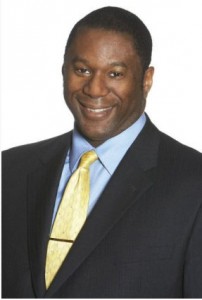 Same scenario, different victim. A single woman in her 50s looking for love. She's been healing from a divorce for years, and is now finally ready to stick her toe in the dating waters again. She chooses Plenty of Fish (in the sea) to try her hand at online dating.
Unfortunately for Monica Draper, a 55-year-old web designer from Ontario, when she stuck her toe in the Plenty of Fish pool, she was targeted by a piranha named Glenn Whitter.
Whitter first approached Draper as a romantic partner, then became her financial adviser. He conned her out of more than $100,000, and then he disappeared.
Draper has become a one-woman detective agency, searching for Whitter. She has uncovered a string of woman who claim to be his victims as well. They have re-mortgaged their homes, poured personal savings into his investments and borrowed money on their credit cards to rent him a car and buy him groceries.
A warrant has been issued for Whitter's arrest and court documents show he was charged with fraud and uttering forged documents.
The cost of love: Alleged fraudster leaves broken hearts, empty bank accounts, from The Star.com/World.
Link submitted by a Lovefraud reader.