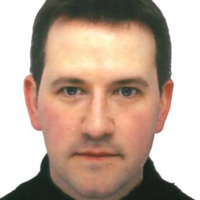 Graham Dwyer, a married architect from Ireland, was recently convicted of murdering Elaine O'Hara, whose skeletal remains were found in the woods near Dublin in 2013.
Dwyer had a penchant for violent sex, and he sometimes videotaped the encounters. In fact, some of the photos and videos shown as evidence in the trial were so gruesome that the judge cleared people out of the courtroom.
Married architect who had fetish for stabbing women during sex is found guilty of murdering mentally ill childcare worker in he Dublin mountains, on DailyMail.co.uk.
Emer McShea, a woman who had a child with Dwyer while they were in college, was terrified of him, even though they'd split up decades earlier. Dwyer's behavior was clearly psychopathic.
Revealed: How Graham Dwyer terrorised ex for 20 years, on Independent.ie.
Story suggested by a Lovefraud reader.