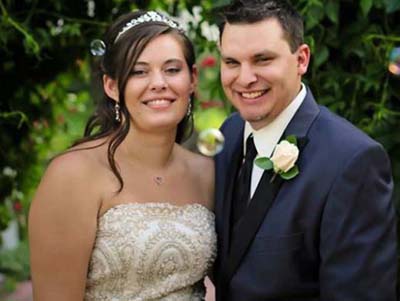 Jordan Graham, a 22-year old woman, married Cody Johnson, 25, and after 8 days of wedded bliss she pushed him off a steep cliff in Glacier National Park and left him for dead. Graham pleaded guilty to second-degree murder just before closing arguments of her trial in December 2013.
In a March 2014 hearing, before Judge Donald Molloy rendered his sentence on Graham, Prosecutor Zeno B. Baucus submitted a 28-page memorandum seeking life behind bars for Graham. Graham's defense attorneys were seeking a significantly more lenient sentence of 10 years in prison followed by five years of supervised release.
U.S. District Judge Donald Molloy said he saw no remorse from Jordan Graham in the killing of Cody Johnson and sentenced her to 30 years in prison. He also ordered her to pay $17,000 in restitution.
Prosecutors want life sentence for newlywed's murder, from Billings Gazette
Newlywed Gets 30 Years in Cliff-Push Murder. from ABC News