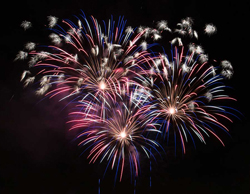 Ten years ago today, on July 19, 2005, Lovefraud.com went live on the Internet.
Wow! What an amazing journey!
When I first launched Lovefraud, my original goal was to warn people about sociopathic con artists who proclaim love in order to steal their targets' money.
That's what happened to me. My ex-husband, James Montgomery, took a quarter million dollars from me, cheated with at least six different women during our 2 1/2 year relationship, had a child with one of those women, and then, 10 days after I left him, married the mother of his child. It turned out to be the second time he committed bigamy.
You can read the short story here:
James Montgomery: Using the Internet to meet and scam women, on Lovefraud.com.
I was not Montgomery's only victim. I found evidence that he'd been involved with 20-30 women many of whom were asking for their money back. I found evidence that he'd taken a total of at least $1 million from these women. Three of his victims and the parents of a fourth victim who died testified at my divorce trial.   
More than money scams
I wanted to help other women avoid what had happened to me.
At the time, I didn't know about the sociopaths who were breaking partners' hearts just to entertain themselves, or who were using their children as pawns to control their partners, or who were intentionally breaking down their partners' self-esteem, identity, and even will to live.
I learned all of that from you Lovefraud readers who have courageously shared your stories.
Through the emails, phone calls, blog comments, survey responses and stories, Lovefraud has become a repository of thousands of cases of what really happens when sociopaths go on the hunt, and what really happens to their targets. So we're putting that information to good use.
Lovefraud Continuing Education
The Lovefraud Continuing Education program is moving forward. Lovefraud will be offering online courses to both mental health professionals and the public.
The Lovefraud Continuing Education steering committee comprising six mental health professionals who "get it" has submitted an application to the American Psychological Association to be approved as a sponsor of continuing education programs.
Licensed mental health professionals must keep up with developments in their fields, and when we are approved, they will be able to earn required credits when they take Lovefraud courses.
We will also have programs for the public, so that you can learn how to avoid exploiters and manipulators, and if you've already been caught in the web, how to recover.
If you'd like information about Lovefraud Continuing Education, please join the Lovefraud mailing list. Just register for Lovefraud, and click the "send me newsletters" check box.
Healing community
Here's another development that I didn't anticipate 10 years ago: I never knew that Lovefraud would evolve into a healing community.
Through the blog, you are telling your stories, seeking advice, and as you recover, offering validation, help and moral support to the members who come after you. Many, many of you have told me that because of the support of the Lovefraud community, you've been able to recover and heal.
I am very grateful for the support that you are all willing to offer each other.
I am in awe of the generosity of Lovefraud members towards helping others recover. You've enabled each other to understand, escape and move forward.
Thank you all for 10 years of sharing!
Knowledge is power!