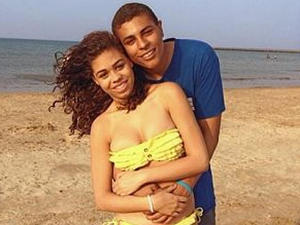 Last August, Heather Mack, 19, of Chicago, and her wealthy mother, Sheila von Weise-Mack, were on vacation at the St. Regis Hotel in Bali, Indonesia.
But when Weise-Mack's body was found bludgeoned and stuffed in a suitcase, her daughter and her daughter's boyfriend, Tommy Schaefer, 21, were charged with murder.
If found guilty, they face death by firing squad.
Heather Mack, who is seven months pregnant with Schaefer's child, was recently granted access to her $1.56 million trust fund to pay attorneys for her defense.
American 'Bali suitcase murder' suspect wanted to hire a $50,000 hit man to kill her mom, prosecutors say, on WashingtonPost.com.
Teen charged in mom's Bali murder to get payment from trust fund, on ChicagoTribune.com.