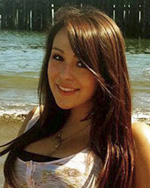 Sheriff's officers in Santa Clara County, California, arrested three high school students for allegedly sexually assaulting a classmate, Audrie Pott. The 15-year-old girl had passed out after drinking too much at a party. Photos of the assault went viral, and eight days after the incident Pott hanged herself.
According to the Mercury News:
The audacity of the boys to share the horrifying images in Audrie's case was the critical piece of evidence that led to their arrests on Thursday, authorities say, a stunning example of how cyberbullying can lead to tragedy and provide a digital trail for police.
Audrie Pott suicide: Grim picture of Saratoga teen's final online cries of despair, on MercuryNews.com.
3 teens arrested for assault after girl's suicide, on News.Yahoo.com.