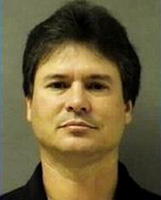 This story took my breath away multiple times:
Stacey Dean Rambold of Montana was sentenced to only 30 days in jail for raping a 14-year-old girl, who committed suicide when she was 16.
Rambold was terminated from a sex offender treatment program.
The judge said the girl was "older than her chronological age" and "as much in control of the situation."
Former Senior High teacher gets 30 days for rape of student, on BillingsGazette.com.