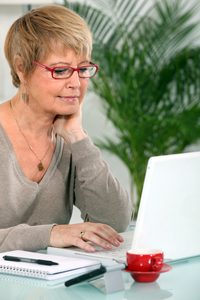 Americans lost $143 million in dating scams in 2018, according to the Federal Trade Commission. That figure probably doesn't include the more than $2 million that one con artist, Derek Alldred, took from the two dozen women that he, by himself, scammed.
These are examples of the two different types of dating scams: Online dating scams and In Real Life (IRL) dating scams. Here's what you need to know about them.
Online dating scams
These dating scams take place totally over the Internet, social media and phones — the Internet predator and the target never meet in person. The objective is usually financial.
Many of these Internet predators are based in Nigeria or Asia. In fact, dating scams are so lucrative that some are run by criminal enterprises. The ringleaders hire employees to come to work everyday and prowl the Internet looking for vulnerable people on Facebook, Skype and dating sites. The Internet predators groom their targets, gain their trust and then squeeze them for as much money as possible.
In some cases, however, there is no financial motivation. Some Internet predators meet people, convince them to fall in love, and then dump them — all for the fun of breaking their hearts.
Signs that an online romance is a scam
He/she is not a native speaker of English, or whatever your first language is.
You've never had a live Skype or video chat with the person. Or if you did, the lighting was so dark you couldn't see the individual.
He/she is available to talk with you at all hours (doesn't have a job).
He/she calls you by pet names (easier than trying to keep all of his targets straight).
The photos are too perfect — he/she looks like a model (the pictures were probably stolen from the model's website).
You've never met in person and he/she asks you for money for any reason. Here are some typical ploys:

He/she wants to buy a plane ticket to come see you
He/she is in the military and needs money get a satellite phone
He/she, or a relative, was in a car accident or is in the hospital
He/she is running a business abroad, and needs money for supplies
He/she has been arrested and needs money to get out of jail
IRL dating scams
These dating scams often start out in the Internet — people may meet on dating sites, Facebook, or some other social media platform. They actually do get together in person, and perhaps start a romantic relationship.
In these cases, the predator may want money, or much more — sex, a place to live, connections, business opportunities, someone to make them look normal. They go through the motions of a relationship, proclaiming their love and promising that the two of you will live happily ever after. But what they really want is a source of supply.
Signs that an IRL romance is a scam
He/she seems to share all of your interests and values (you agree on everything).
He/she showers you with attention and affection, wants to be with you all the time, and is in constant contact via text, phone or social media.
He/she disappears suddenly and perhaps for an extended period of time, then reappears with no explanation.
He/she quickly pushes for sex (knowing it will be easier to manipulate you).
He/she wants you to move in together quickly (probably needs a place to live).
He/she isolates you from family and friends (either convinces you to move away, or is so miserable around your family and friends that it's easier to stop seeing them).
Once you get involved, he/she asks you for money (clear up debts, pay back child support, invest in his/her business).
For more tips on how to protect yourself, check out Lovefraud's webinar, Dating again after the sociopath.