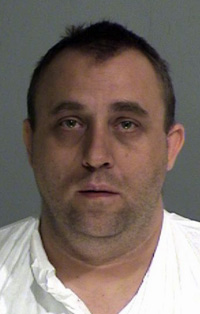 John Leo Davis Jr., of Goodyear, Arizona, is in jail, charged with chasing his wife with a kitchen knife in their home and killing her. Seven children, ages 3 to 15, were home at the time.
The Arizona Republic reported that police had been called to the home four times in the past two years. Davis also had a history of domestic violence in previous relationships.
Davis himself called police, saying he'd "lost his mind."
Goodyear murder suspect has a history of domestic violence, on AZCentral.com.
In his book The Batterer a psychological profile, Donald G. Dutton, Ph.D., describes three types of male abusers.
Psychopathic wife assaulters, who have no conscience.
Over controlled wife assaulters, who demand subservience.
Cyclical abusers, who Dutton says may have borderline personality disorder.
Book Review: 'The Batterer' describes three types of male abusers, on Lovefraud.com.
Unfortunately, now it doesn't matter what type of abuser Davis is. His wife is dead.