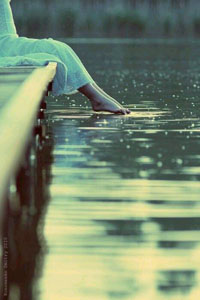 Lovefraud is pleased to announce a new contributor to our blog. She's a woman who was manipulated into marrying a sociopath, pressured into having a child with him, and eventually realized, as we all do, that he was not the man he initially pretended to be.
In reality, he was a lying, cheating, womanizing, swindling "¦ well, I'll let her tell you about her experiences in her own way.
Because of the young child they share, she can't reveal her identity, so she'll be writing under the pseudonym of "Peace in Chaos." Here's her bio:
Peace in Chaos is a full time Mom and also a professional dance instructor. She went to school for Fine Arts, but ended up being a self-made entrepreneur, building a commercial construction company.

By lies and manipulation, Peace in Chaos married a sociopath at age 20. Ten years later, after a long custody battle for her special-needs child, she is now divorced and lives to help others avoid the same follies.

A song by Dan Bremnes called Where the Light Is pretty much sums up her life. It starts with: "This is me, I grew up in church, raised on the Gospel, trained in the Word. Had a faith so fearless, thought it was all I needed. But life hit me hard, more than I planned, it knocked me down like an avalanche."

Peace in Chaos attributes her psychological, mental, physical and spiritual victory, after exposure to a sociopath, to God, for if it wasn't for Him, she is not sure where she would be.
Look for posts by Peace in Chaos on Fridays.