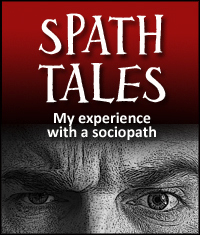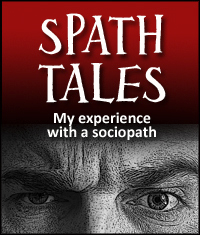 Even after all these years Lovefraud launched in 2005 the stories I hear about the atrocious behavior of sociopaths still shock me.
The brazen deception. The cruelty. The unthinkable evil.
Unfortunately, most of the world doesn't know that these predators live among us.  One of Lovefraud's missions is to alert people about these exploiters and what they are capable of doing. And the best way to do that is by sharing the experiences of those who have tangled with them.
To gather these stories, I created the Lovefraud Media Survey. Any reader who is willing to tell his or her story to the media is welcome to complete the survey. I have connected some of these readers with reporters and TV producers.
But Lovefraud has now gathered many more stories more than 1,000 of them. So now, some will be posted right here on Lovefraud in a new feature called "Spath Tales My Experience with a Sociopath." Look for the first story tomorrow.
If you'd like to share your story, please fill out the Lovefraud Media Survey.