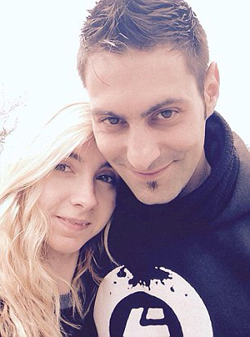 Vincenzo Paduano, 27, refused to accept that his girlfriend, Sara Di Pietrantonio, 22, had broken off their relationship.
In the pre-dawn hours, Paduano waited outside the home of Sara's new boyfriend for her to leave. He then ran her car off the road in a section of Rome, Italy, doused the car and her with alcohol, and set the car on fire.
Sara ran for her life. But Paduano caught up with her, set her face on fire with a cigarette lighter, and left her to die.
Italian student escapes car inferno after it is torched by her ex-boyfriend "¦ only to be burned alive when he chases her, throws alcohol in her face and sets her alight, on DailyMail.co.uk.