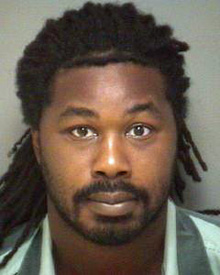 Lovefraud always says that, contrary to public perception, not all sociopaths are serial killers. But some of them are.
Police in Charlottesville, Virginia, announced the discovery of a body which could be Hannah Graham, the University of Virginia student who disappeared on Sept. 13, 2014.
Jesse Matthew was arrested on Sept. 24, 2014, and charged with abduction with intent to defile in the Graham case. Today NBC News reported that Matthew will be charged in a 2005 sexual assault case.
According to the New York Daily News, Matthew may be linked to 10 violent crimes against women, including some women who disappeared and have not been found. The Daily News story includes a map of the incidents, along with summaries.
Matthew has not had his day in court yet. But if he is, in fact, proven to be guilty in multiple murders, he would probably meet the definition of a sociopathic serial killer.
Hannah Graham case suspect Jesse Matthew charged in 2005 sex attack, on NBCnews.com.
Police: Hannah Graham case now 'death investigation,' on USAToday.com.
Suspect in Hannah Graham disappearance could be linked to 10 violent crimes against women in Virginia since 2002, on NYDailynews.com.
Forensic evidence links Hannah Graham suspect to TWO more attacks including rape and murder of co-ed five years ago, on DailyMail.co.uk.