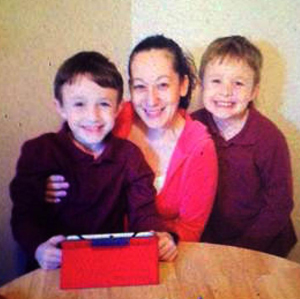 Friday night, as I was driving home with friends, an emergency signal burst out of my cell phone. It was an Amber Alert from Lodi, New Jersey, asking motorists to look for a black Honda Civic.
In today's newspaper I saw why John Jordan, 47, of Lodi, New Jersey, had allegedly stabbed his wife, Tracy, to death and abducted their sons.
According to news reports, the couple's divorce was about to be finalized, and Tracy was dating a new man, a neighbor.
This sounds like a classic case of coercive control. I wonder if John Jordan told his wife that if he couldn't have her, no one would have her.
Two sons found, father in custody after mother discovered stabbed to death in Lodi, N.J. home, on NYDailyNews.
Man is arrested in killing of his wife; sons are found safe, on NYTimes.com.