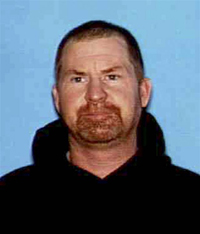 A fugitive pedophile is off the streets of New York thanks to John Walsh's TV show The Hunt. And a tip after another show aired led to the remains of a wanted killer.
The premiere episode of The Hunt, broadcast on July 13, featured the story of Shane Miller, the prime suspect in the murder of his wife and two young daughters. They were killed three weeks after fleeing to a shelter for abused women.
Due to an anonymous tip after the show, Miller's remains were found last week.
Man featured on CNN's 'The Hunt' found dead, on CNN.com.
After the show aired on July 20, the girlfriend of fugitive pedophile Charles Mozdir was so disgusted that she contacted authorities and gave them Mozdir's cell phone number, they said.
Investigators figured out where Mozdir and his cell phone were, and descended upon a Greenwich Village smoke shop. Mozdir fired on authorities at close range. A gun fight left Mozdir dead and two NYPD detectives and two US Marshalls wounded.
Fugitive's girlfriend calls the cops on him, from the New York Post.