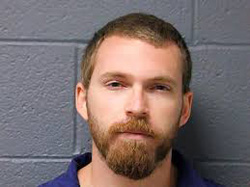 Judge Gregory Ross, of Sanilac County, Michigan, awarded joint legal custody to Christopher Mirasolo, 27, for his eight-year-old son.
The mother, 21, was outraged — Mirasolo had raped when she was 12, resulting in her conceiving the child. He served six and a half months in jail. Eight months after his release, he assaulted a 14-year-old girl.
Two days ago, Judge Ross rescinded his order, saying he didn't know Mirasolo had raped the mother. The county prosecutor, James Young, apologized "for the manner in which this case was handled."
Michigan judge rescinds order in sex offender custody case, on WashingtonPost.com.
Judge, prosecutor vow changes over custody, rape case, on DetroitNews.com.