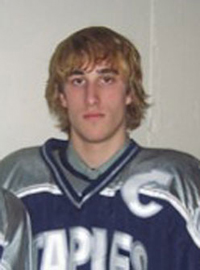 The bodies of Jeffrey and Jeanette Navin, a wealthy couple from Easton, Connecticut, were identified last week. They had been missing since August.
Their son Kyle Navin, 27, is suspected of murdering them.
Shortly before she disappeared, Jeanette Navin told a friend that she suspected Kyle was doing drugs and she and her husband  were planning to cut him out of their will.
State Police: Son of slain Easton couple to be charged in deaths, on Courant.com.