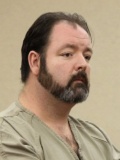 Lawrence Dibble, the theater director at the private Wellington School in Columbus, Ohio, pleaded no contest to 17 counts of voyeurism for secretly videotaping underage girls as they changed in the school locker room. At his sentencing, former victims described the trauma they suffered. One described the theater program as "cult like."
Victims tell of long-term trauma from voyeurism of Wellington theater director, on Dispatch.com.
Former Wellington teacher convicted of secretly videotaping students, on Dispatch.com.
Link provided by a Lovefraud reader.