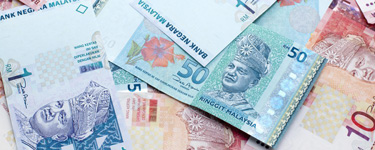 Career women who are proficient in English are falling victim to love scams because they are lonely, said a police commissioner in Malaysia.
Financial losses in these cases nearly quadrupled last year, from RM52.3 million ($13 million) to RM195 million ($48 million.)
Much of the scamming is being perpetrated by crime syndicates from Nigeria. Police raided a budget hotel in Malaysia and arrested two Nigerian men and a Malaysian woman, according to the deputy director of the Federal Commercial Crime Investigation Department.
"We seized 11 mobile phones, three laptops and a diary containing names and numbers," he said, adding that the diary was believed to contain the names of the victims.
A kindergarten teacher lost RM62,000 ($15,225). The case led to the arrest of six Nigerian men who had all entered Malaysia using student visas.
More info:
Loneliness among reasons women fall prey to cyber love scams, police say, on AstroAwani.com.
"Love Scam" losses almost quadruped to RM195 million this year, on AstroAwani.com.
Cops bust love scam syndicate, on TheStar.com.my
Teacher deceived by cyber love, loses RM62,000, on AstroAwani.com.