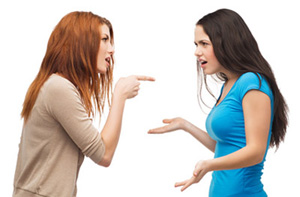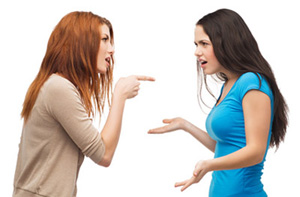 Helping Lesbians Leave Crazy-making Relationships: Addressing barriers to treatment and delivering effective support
Presented by Amber Ault, Ph.D., MSW
Thursday, Jan. 19 • 12-2 pm ET • $49
If you're a therapist with lesbian/bi/trans women clients who are in abusive relationships, this Lovefraud CE webinar explains exactly how to help them.
Life in a society that still shaped by both heterosexism and homophobia creates unique challenges for lesbian and bisexual women in identifying abusive relationship patterns, seeking relief from psychotherapy and natural supports, and ending abusive relationships.
You may be of the opinion that intimate partner violence doesn't occur in same-sex relationships between women, or that, in the absence of physical violence, same-sex relationships do not include cycles of abuse. Women in same-sex relationships often hold the same beliefs, which also serves as an impediment to seeking help.
Fears of retaliation from personality disordered partners, risks associated with coming out, concerns that law enforcement and judicial systems will not take a woman's concerns seriously, and fear of losing support from the minority social network in which a relationship is embedded also impede help-seeking.
Learn how to overcome the cultural patterns and stereotypes that make it difficult for women in abusive, same-sex relationships to escape. Two continuing education credits are available for psychologists and social workers.
Learning objectives:
This workshop will enable psychologists and other mental health professionals to:
Identify three barriers to help-seeking for women in abusive relationships with female partners who meet criteria for narcissistic, antisocial, and borderline personality disorders.
Identify three challenges for clinicians assessing same-sex couples in which one or both partners exhibit narcissistic, antisocial, or borderline traits.
Identify the prevalence of physical violence in same-sex couples in which one partner meets criteria for narcissistic, antisocial, or borderline personality disorder.
Identify challenges for women in relationships with partners who meet criteria for narcissistic, antisocial, and borderline personality disorder as they attempt to end these relationships.
Apply knowledge about the appearance of personality-disordered traits in same-sex relationships to assist partners who have the goal of exiting or ending those relationships.
About the presenter
Amber Ault, Ph.D., MSW, is a clinical sociologist, psychotherapist, and trainer based in Madison, Wisconsin, specializing in coaching both heterosexual and LGBT partners of  people with Cluster B personality patterns. Her academic areas of expertise include LGBT culture, intimate partner violence, and the history of psychiatric diagnoses; her clinical specializations include suicide risk assessment, crisis intervention, trauma treatment, and supporting partners who have survived toxic relationships.
Dr. Ault is the author of The Wise Lesbian Guide to Getting Free From Crazy-Making Relationships and The Five Step Exit: Skills You Need to Leave a Narcissist, Psychopath, or Other Toxic Partner and Recover Your Happiness Now.  
Click for more information: