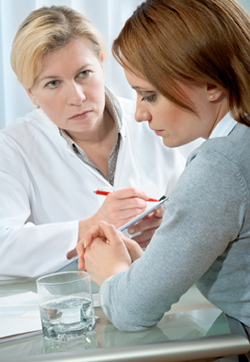 Lovefraud is launching a new initiative an online continuing education program for mental health professionals.
The goal is to teach psychiatrists, psychologists, social workers and counselors how to recognize when clients are involved with personality disordered individuals, and the best practices for helping them.
Virtually no academic training is currently available on this topic. So unfortunately, when clients come in whose mental health issues are actually being caused by their involvement with a disordered partner, family member or associate, many counselors are not trained to recognize it.
The counselors who do understand what is going on have often learned the hard way usually by being targeted themselves.
If you're a mental health professional and you've done research or developed techniques to help clients who've been exploited by disordered individuals, Lovefraud wants to hear from you.
Learning objectives
Lovefraud is planning a program to offer online courses for which counselors will earn continuing education credits. Counselors will learn how to:
Explain the most current neurobiological, genetic and psychosocial research regarding personality disorders
Identify possible DSM-5 traits of antisocial, narcissistic, or other personality disorders in client descriptions of exploitation experiences with someone close to them.
Detect client psychological disorders occurring in the context of manipulation and/or abuse by a personality disordered individual.
Explain the techniques disordered individuals use to seduce, manipulate and destabilize intimate partners.
Recognize when personality disordered individuals are engaging in manipulative behavior directed toward mental health providers.
Select the best treatment options for clients who are involved with personality disordered individuals.
Use best practices to help clients recover from exploitation and emotional abuse.
If you'd like to share what you know, there are two ways to get involved with Lovefraud Continuing Education joining the Program Committee or becoming an instructor. You can do both if you like.
Monetary compensation will be offered for both levels of involvement.
Program Committee
Accrediting organizations, such as the American Psychological Association, require that mental health professionals be involved with the decision-making and planning for any programs that offer continuing education credit.
The Lovefraud Continuing Education Program Committee will set goals and objectives, and will review and approve courses proposed by instructors. Lovefraud is especially looking for mental health professionals with academic, research or publication experience to join the committee.
So far, the members are:
Liane J. Leedom, M.D. — Dr. Leedom is a psychiatrist and associate professor of counseling and psychology at the University of Bridgeport. She is the author of numerous scientific papers and also the book, Just Like His Father? A Guide to Overcoming Your Child's Genetic Connection to Antisocial Behavior, Addiction and ADHD.
Monique A. Belton, Ph.D. — Dr. Belton holds a Ph.D. in clinical psychology from Columbia University and is a licensed psychologist in private practice. She is also an executive coach and relationship coach. Dr. Belton co authored The Essential Guide to Overcoming Obsessive Love.
Mary Ann Glynn, LCSW — Ms. Glynn is a licensed clinical social worker in private practice, certified in EMDR and hypnotherapy. She has developed therapy protocols to help partners in exploitative relationships. Ms. Glynn also created the Mind Warrior computer app to help clients use mindfulness to overcome PTSD triggers.
Amber Ault, Ph.D., MSW, APSW Dr. Ault is a psychology and sociology professor at the University of Wisconsin. She also practices as a therapist at the Madison Mental Health Services and Training Institute. She has written numerous scholarly articles and has just published a book, The Wise Lesbian Guide to Getting Free from Crazy Making Relationships.
James Sullivan, Ph.D., LPC, NCCFC, ACS, NAFC  — Dr. Sullivan holds four masters degrees and a doctorate from Fordham University. He is director of the Center for the Family in Brookfield, Connecticut, and has offered psychotherapy for children and adults for 45 years.
Karen E. Engebretsen-Stopczynski, Psy.D. DABPS, DNBAE, DAPA, FACAPP, FAAIM, DAC, CHT — Dr. Engebretsen-Stopczynski is a Florida licensed clinical psychologist and Board Certified Sex Therapist. She is author of Dr. Karen's Marriage Repair Kit and Couple's Affirmation Book.
Course instructors
The second way to become involved with Lovefraud Continuing Education is to be an instructor.
If you've developed a protocol or program related to personality disorders, or people who have been exploited by individuals with personality disorders, you are invited to share your expertise by presenting a course or workshop.
All of Lovefraud's courses will be presented online. We'll be using a very sophisticated webinar platform, so multiple presentation options are available.
Narrated PowerPoint presentations — You prepare a PowerPoint presentation for your course. During the live webinar, you talk through the information you want to convey while clicking the PowerPoint slides.
Pre-recorded videos — If you are presenting a live seminar or workshop, you can have your presentation videotaped. The video will then be posted online. If you use PowerPoint slides during your live workshop, they can be incorporated.
Webcast — If you are presenting a live seminar or workshop, the event can be streamed live online.
All Lovefraud online courses will be either one hour or two hours long. If your workshop is longer, it will be broken up into one- or two-hour modules.
After the initial presentation, recordings of all Lovefraud courses will be  available on demand. People will be able to sign up and take the courses whenever they want.
Psycho-education for the public
Along with continuing education for mental health professionals, Lovefraud will also offer online psycho-education for anyone who wants to learn how to spot sociopaths and how to recover. So along with professional education, you can also develop courses for the general public.
Lovefraud Continuing Education will address the massive gap in understanding in the mental health field about personality disorders, and how disordered individuals damage other people.
If you want to move the mental health profession forward by sharing your expertise, please contact Donna Andersen at [email protected].