We try to ignore the agony of betrayal, hoping it will go away. Paradoxically, it's not in spite of our difficulties that we find freedom, but because of them. Take this course and learn how to gently, courageously, overcome the pain.
About this course
As much as most of us would like to think holding hands, praying and singing in church is where we will find the relief and peace that we are looking for, it is just not so. Our "instincts" tell us not to look at our hurt, pain and fears from an experience with a sociopath, but to resist them, ignore them, and hope they will go away. In essence, we are hoping for a spiritual bypass. Paradoxically, it is not in spite of our difficulties, pain, and fears that we can find our freedom, but because of them. This "nightmare" experience can become a gift. It is in the madness that we will find the golden opportunities for spiritual growth. It is here we must begin to look for The Miracle.
Highlights
The truth of emotional pain and suffering
What is letting go?
How to find peace
Dismantling the frame of judgment
How to find the Miracle in the Madness
About the instructor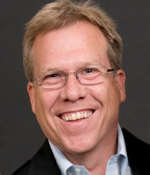 Travis F. Vining is an author, teacher, and inspirational speaker who lived the real-life horrors of learning his father was a serial killer. He has overcome many physical and emotional illnesses that included suppressed memories, paralyzing migraine headaches, crippling back pain, and depression as a result of a tragic family environment that included being raised by a sociopathic father who spent 24 years on Florida's death row.
In a search for the truth, this nightmare became an inspirational journey of forgiveness, faith, hope and miracles. His talks and classes focus on helping others find the Miracle in the Madness, by offering real life experiences with practical application of the process of letting go, which confirms that forgiveness is the great healer of strife, conflict, and upset.
Sign up today! For more information, click the link below:
The Miracle in the Madness: Pathway to healing from destructive relationships