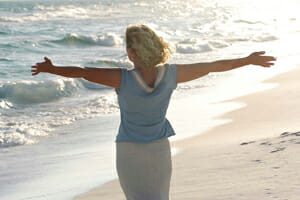 Upcoming Lovefraud CE Webinar:
Self-forgiveness: Understanding and letting go of guilt
Presented by Travis Vining
Tuesday, August 14 • 8-9 pm ET • $25
More info
Isn't it strange? Sociopaths lie, cheat, steal, manipulate, deceive and exploit, all without a shred of remorse. And we, the targets of the abuse, are overwhelmed with guilt.
We feel guilty because we fell for their charm. We feel guilty that we didn't escape soon enough. And when we do escape, we feel guilty about hurting the sociopaths' feelings — even though they don't have any.
When we finally understand the depth of their depravity, we beat ourselves up for enabling them, disregarding the fact that at the time, we didn't know what they were.
In a new Lovefraud CE webinar, Travis Vining offers a way off of the hamster wheel of guilt and self-blame.
Travis certainly understands the guilt that comes from association with a sociopath. His father, John Bruce Vining, killed four people, and coerced Travis, as a young man, into helping him escape prosecution.
Even though his psyche repressed the memories of what happened, Travis' body knew. He suffered all kinds of physical ailments, from rashes to addiction. Travis was such a physical and emotional wreck that eventually, the only thing left for him to do was pray. Through spiritual practice, he found healing.
In his webinar, Self-forgiveness: Understanding and letting go of guilt, Travis describes how sociopaths weaponize guilt and use it against us. He explains the cost of holding on to hatred and a desire for revenge. He explains that forgiveness isn't about releasing the sociopath; it's about releasing yourself.
Travis is a wonderful inspirational speaker, and his insights come from having done the work of recovery himself. He is supportive and nonjudgmental. He is spiritual in a low-key way, so no matter what your beliefs, you'll feel comfortable.
With this webinar, Travis shows us how we get stuck in our own prisons — and offers us the keys to escape. Click the link below for more information: