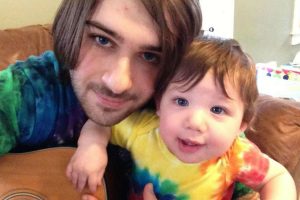 The body of little Brendan Creato, age 3, was discovered near the Cooper River in Haddon Township, New Jersey, on Oct. 13, 2015. His father, David J. Creato, has been charged in his murder.
Prosecutors allege that Creato killed his son to stop his then 17-year-old girlfriend, Julia Stensky, from leaving him. Testifying in court, Stensky said she was unhappy about the presence of the boy in Creato's life.
Stensky also said that Creato became suspicious when she went away to college. He questioned her about interactions with male students, and checked her social media accounts.
Ex-girlfriend: Creato 'tried his best,' on CourierPostOnline.com.
Trial of Creato, charged with killing 3-year-old son, to start next week, on Philly.com.