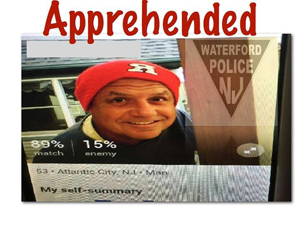 Talk about a disastrous first date: A woman meets a guy on OKCupid, they get together for a date, stop by her house afterwards, and he steals her car.
Gerald Tietz, who claimed to be from Atlantic City, New Jersey, was arrested when the car, with its "Jsrygrl" license plate, was spotted.
Tietz also uses the aliases Mike Rossman and Gennaro Aladena. Police are looking for other people who may have been scammed.
New Jersey man who stole woman's car on first date arrested: police, on NYDailyNews.com.