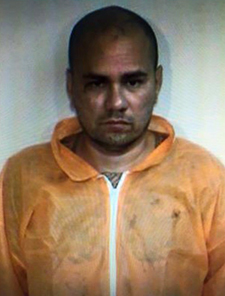 Stephen Schmidt, 45, is accused of murdering his estranged wife, Kehau Farias Schmidt, 24, in a supermarket in Maui, Hawaii. He also allegedly stabbed two other men who tried to intervene.
A witness said Stephen Schmidt appeared to be stalking the young woman. He was arrested and his bail set at $3 million.
Man charged in fatal stabbing of wife at Maui grocery store, on HawaiiNewsNow.com.