Back in 2014, Conrad Roy III, then 17, was struggling with depression. His ex-girlfriend, Michelle Carter, then 17, knew it. On July 12, Conrad prepared to commit suicide — and Carter sent him dozens of text messages, urging him to do it. Following are some of the messages: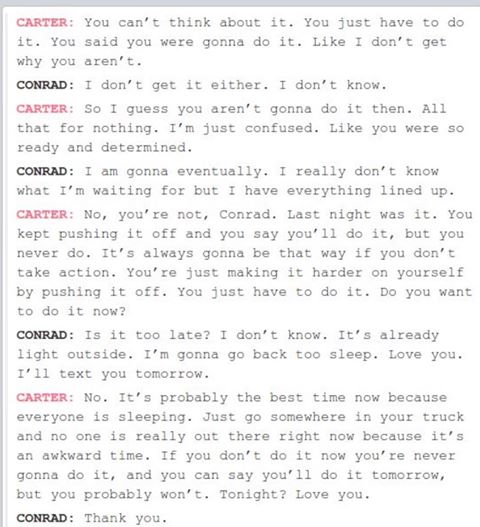 Carter was convicted of involuntary manslaughter on Friday.
The victim's mother, Lynn Roy, says Carter has no conscience.
'I don't believe she has a conscience': Heartbroken mother of teen who killed himself after being encouraged by his ex-girlfriend speaks out after she is convicted of manslaughter, on DailyMail.co.uk.