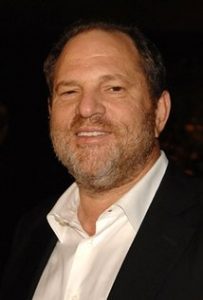 According to a new report by Ronan Farrow, movie producer Harvey Weinstein learned a year ago that women were getting ready to accuse him of sexual harassment, and he set out to stop it. Weinstein employed lawyers and spies, including former agents of the Israeli Mossad, to learn what his accusers were saying to journalists. His goal was to stop the story from being published.
It's a typical psychopathic maneuver — searching for information in which to discredit accusers. Except Weinstein did it on a grand scale.
Harvey Weinstein's Army of Spies, on NewYorker.com.
Chilling tale of Harvey Weinstein's spies shows Ronan Farrow's reporting chops — and compassion, on WashingtonPost.com.
Story suggested by a Lovefraud reader.