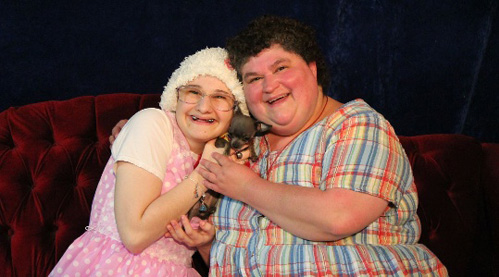 Clauddinnea "Dee Dee" Blancharde, 48, was found dead at her home in Springfield, Missouri. Her daughter, Gypsy Blancharde, is suspected in her death.
But then authorities learned that Gypsy, who was somewhere between 19 and 23 years old, did not suffer from leukemia and muscular dystrophy, even though she was always seen in a wheelchair. According to a cousin, the mother apparently confined her daughter to a wheelchair and shaved her head so she could falsely collect benefits and money.
It was all, according to the cousin, a fraud.
A mother's killing leads police to suspect her daughter's faked disability was part of an elaborate hoax, on WashingtonPost.com.
Relative: Dee Dee and Gypsy were 'ticking time bomb,' on News-Leader.com.
Story suggested by a Lovefraud reader.