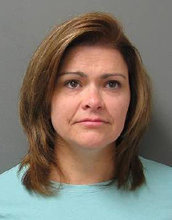 Lori E. Stilley of Delran, New Jersey, was sentenced for theft by deception for receiving nearly $12,000 in donations for her cancer, which did not exist. She told her own family members and children that she was dying, traumatizing all of them.
Sentencing Stilley to 500 hours of community service, plus restitution. Judge James W. Palmer Jr. said, "I have never heard of such an outrageous thing."
But when I read the article, I saw a description of typical sociopathic behavior. The woman lied, made everyone feel sorry for her, milked their sympathy, and when it all fell apart, displayed absolutely no guilt or remorse. The testimony of Stilley's sister and ex-husband are particularly revealing.
N.J. woman who faked having cancer is sentenced, on Philly.com.