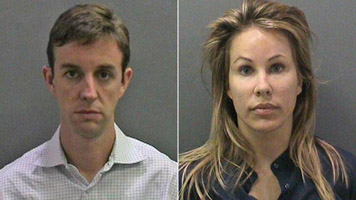 In this unbelievable story, the parents of a middle school boy, both of them lawyers, went out of their way to destroy the PTA president over a misinterpreted comment.
First Jill and Kent Easter, of Irvine, California, tried to get the PTA president fired from her volunteer job.
When that didn't work, they threatened a lawsuit.
And when that didn't work, they planted drugs in her car. The Easters were caught and convicted.
Then the PTA president, Kelli Peters, filed a lawsuit against them. She just won a $5.7 million judgment.
Who planted drugs in the PTA mom's car? Upscale parents, and for petty reasons, on WashingtonPost.com.
Story submitted by a Lovefraud reader.