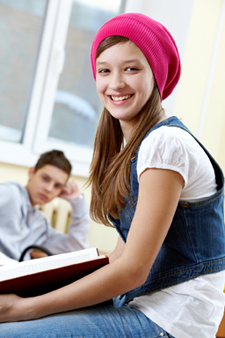 When an adult becomes romantically involved with a sociopath, the experience is awful.
When young people become romantically involved with sociopaths, it's usually far worse.
When I did the research for my book, Red Flags of Love Fraud, I collected data through an online survey. More than 1,300 people completed the survey about their experiences with people who they now believe are sociopaths.
The results were shocking: On almost every measure, people who said they became involved with sociopaths between the ages of 14-29 suffered more than those who met the sociopaths when they were over the age of 30.
Younger people are more likely to experience physical abuse and have their lives threatened. They are more likely to lose money, jobs and homes. They are more likely to consider ending it all by committing suicide.
I believe that this pain, hardship and trauma can be avoided if young people are taught about sociopaths in school.
Lovefraud is embarking on an online continuing education program to teach adults about sociopaths. I anticipate that many learners from the general public will take the courses because they've already encountered a sociopath, and are trying to understand what they're dealing with.
I anticipate that mental health professionals will take the courses so they can help their clients escape and recover.
But shouldn't we prevent all this devastation by teaching young people how to spot and avoid sociopaths in the first place?
The goal of the Lovefaud Education and Recovery nonprofit corporation is to create cost-effective programs that can be widely distributed to schools and colleges.
If you've been in a relationship with a sociopath, I'm willing to bet that one reason you fell for the person was because you didn't know these human exploiters existed.
Let's teach young people about sociopaths. Please help them avoid what you endured by making a tax-deductible donation to this effort.