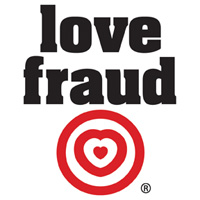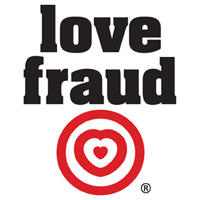 Last week was a bad week at Lovefraud, although none of it was our fault. We can't even blame any sociopaths.
First of all, Lovefraud was not hacked!
When you opened your Lovefraud newsletter on Tuesday morning, you saw a shocking red screen saying that if you went to Lovefraud, your computer would be infected with malware.
This was not true. There was never anything wrong with Lovefraud. The problem was due to our email provider.
About a month ago, we moved our email list to Aweber.com, one of the biggest providers in the business. They serve more than 100,000 customers. Unfortunately, on Tuesday, one of them was infected with malware.
Consequently, Google slapped the malware warning on everything sent out from Aweber.com, including Lovefraud's newsletter.
In fact, I received an email from Ruth Buczynski of the National Institute for the Clinical Application of Behavioral Medicine (NICABM). I've recommended several of their programs to Lovefraud readers. They had the same malware warning.
New email service
Because of this incident, I have cancelled our account with Aweber.com, and have selected a new email provider called ActiveCampaign.
This company is very strict about not allowing spammers to use their service. They also demand that subscribers actually want all of the email that they send on behalf of customers.
So, Lovefraud is rebuilding our email list.
If you want to continue receiving our newsletter and information about upcoming programs like our new online education workshops PLEASE RENEW YOUR SUBSCRIPTION.
Yes, you may have received an email from me a month ago asking if you wanted to receive information from Lovefraud.  That was when we switched to Aweber. Please sign up again with our new provider.
Even if you are commenting on the blog, you'll need to sign up to keep receiving email. The newsletter mailing list is separate from the blog registration list.
All you have to do is fill out the form in the left column of this page. Or, if you're reading on your phone, scroll down past the comments.
If you do not renew your subscription, you will no longer receive newsletters and email from Lovefraud.
I certainly want to stay in touch with you, so I hope you will sign up. We have many exciting projects in the works that you'll want to know about.
I apologize for the inconvenience. And I thank you for your continued support.
Sincerely,
Donna Andersen
Author, Lovefraud.com