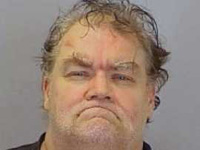 Perhaps you remember this story from news coverage a couple of years ago: A man posted ads on Craigslist, seeking an employee to take care of his 688-acre farm in the Ohio countryside. When men answered the ads, the perpetrator took them to a remote area, supposedly to see the farm, and shot them.
The Atlantic has published an in-depth story about the perpetrator, Richard Beasley, his young accomplice, Brogan Rafferty, and the victims. It's an up-close look at a cold, calculating psychopath in action.
Murder by Craigslist, on TheAtlantic.com.
At the end of the story, the author, Hanna Rosin, comments on the new kinds of bonds she observed people forming when traditional bonds like marriage had broken down. I thought this was an interesting insight. But she said the killer had created a similar relationship with his accomplice, who was young enough to be his son. This was totally inaccurate.
Richard Beasley did not create a relationship with Brogan Rafferty to fill an emotional void. Beasley most likely groomed Rafferty to be of some use to him in the future. That grooming resulted in Rafferty being charged with murder.
Link supplied by a Lovefraud reader.