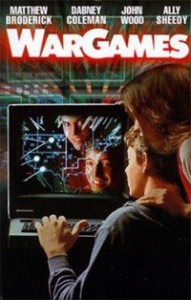 In 1982, Hollywood was in production with the film War Games starring Matthew Broderick as a young man who accidentally engages a military computer to start running a thermonuclear war simulation game. He almost launches World War III.
At the same time in 1982, the UK was developing a secret Home Office exercise to test how real people would survive if World War III actually happened. What if 300 megatons of nuclear bombs were detonated over Britain, flattening towns and killing many?
The exercise was top secret. Some of the suggestions were "outside the box."
According to documents recently released at the National Archives, one such "outside the box" idea was to put the psychopaths in charge.
Jane Hogg, a scientific officer in the Home Office, thought psychopaths would be "very good in crises," because "they have no feelings for others, no moral code, and tend to be very intelligent and logical."
The psychopath angle didn't make it into the simulation, but War Games was nominated for three Oscars.
The nuclear attack on the UK that never happened, from BBC News Magazine.
Story submitted by two Lovefraud readers.