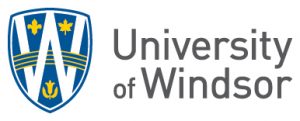 Researchers at the University of Windsor are currently recruiting participants for a study investigating experiences of remembering past events in interpersonal relationships with suspected psychopaths.
We are interested in hearing about a time when a person you suspect could have psychopathic traits gave you feedback that led you to question your memory for a specific past event.
If you have had such an experience, follow the link below to complete the screening for the study.
Please follow the instructions carefully. If you meet the eligibility criteria for the study, we will send you an invitation to complete the remainder of the study within about one week. Upon successful completion of the study you will receive the full compensation of a $5 Amazon e-gift card.
If you complete the screener (whether or not we not invite you to continue), you will be entered into a draw for one of three $100 Amazon e-gift cards in appreciation for your time to complete the screening.
Your participation in this research is important for gaining new knowledge about how individuals in relationships with psychopathic individuals remember past events. Please note, participation in the study may involve thinking about potentially painful relationship experiences.
Participation is completely voluntary and no identifying information will be connected with your responses.
Link to study screener:
Remembering past events in interpersonal relationships with suspected psychopaths
Any questions about the study and eligibility requirements can be directed to [email protected].