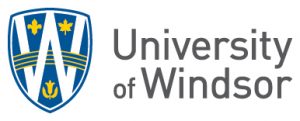 Researchers at the University of Windsor are conducting a study investigating experiences of remembering past events in interpersonal relationships with suspected psychopaths.
As a participant, you will be asked about a specific time when someone you suspect to be a psychopath made you question your memory for a past event. This may have been because they told you that your memory was incorrect, that the events did not happen, or that other people have doubts about your experiences. The researchers are hoping to learn more about your experiences of remembering and communicating with suspected psychopaths about things that happened in the past.
Your participation in this research is important for gaining new knowledge about how individuals in relationships with psychopathic individuals remember past events. Please note, participation in the study may involve thinking about potentially painful relationship experiences.
To access the survey, click the link below and enter the password.
Remembering past events in interpersonal relationships with suspected psychopaths 
Password: PastEventsSurvey2019
For your time, you will receive a $5 Amazon e-gift card as compensation, or you can choose to donate your $5 back to Lovefraud. You must complete at least 80% of the survey to receive compensation. Participation is completely voluntary and any identifying information (names and email addresses) will be separated from your responses as soon as compensation is provided.