Mandy Friedman MS LPC NCC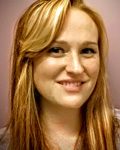 My interest in learning about exploitative personalities began as I was trying to make sense of experiences I was having in my personal life. Then, as a mental health counselor, I began connecting dots in therapy sessions as clients worked to overcome painful experiences from their past. A large percentage of clients come to therapy to address anxiety, depression, unhealthy behaviors, difficulty with relationships, problematic patterns of decision making and low self-esteem. As I assessed for instances of trauma in the client's past, I found that some clients dealing with such symptoms had experienced punctuated trauma at some point in their lives. At the same time, many clients had experienced years of ongoing, normalized abuse and repeated trauma.
In my practice, the majority of trauma presented in session is endured over long periods of time and inflicted by those who were supposed to be sources of love and protection. These clients have an imprint of trauma that was reinforced by repeated traumatization over the course of time. To make matters worse, they also have pronounced experiences of betrayal and abandonment. In addition to the perpetrator, there were other trusted adults who failed to protect and/ or compounded the impact through blame or humiliation of the victim.
But who inflicted the abuse? Where did this abuse originate? These are the questions I sought to answer. Is the presence of a narcissist or someone with sociopathic traits an unspoken common denominator in this equation? Who are the abusers? How do they choose their victims? What is it about the abuser that makes the victim stay? Since I began developing this area of focus, I've been able to help my clients understand "why" these horrible things happened to them and "how" the abuser was able to keep a mental and emotional hold over them. It is important to say that this knowledge is not a "cure" for trauma and does not replace the specific ways we need to process trauma. However, this knowledge does fill in the gaps and answer many questions that plague the victims of abuse. Most importantly, it helps them to identify any toxic and unhealthy presences in their current life. They are able to identify and steer away from abusive individuals.
Send Message to listing owner
Mandy Friedman MS LPC NCC