Dr. David Mc Dermott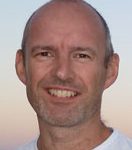 I work with people who are leaving or who have left situations of psychological abuse, such as cults, abusive relationships and workplace bullying.
I teach people about the mind control techniques that have been used against them to help them see how they were caught, how the manipulator kept them under control, why it's so difficult to leave and to help them get the manipulator out of their head and take control of their lives once again.
I also teach my clients about narcissists and psychopaths, about their motivations, their language patterns, how they think, and particularly what their particular manipulator was doing, how they were doing it, and why.
I usually work with my clients for between 8 to 12 months after which time my clients are typically making their own decisions, they are free from the control of the abuser and their thoughts are no longer dominated by the manipulator. They also know specifically what to look out for to avoid narcissists and psychopaths as well as understand the difference between a healthy influence process and a destructive mind control situation. If clients need help beyond this timeframe, because there are children involved, for example, I am happy to do this, as well as teach them what and how to tell the children and so on.
When I was working as a surgeon I was caught by psychopaths myself so I have experience being on the receiving end of their abuse. I now work exclusively with people in situations of psychological abuse. I live in Spain and I work by videoconference with clients all over the world.
Send Message to listing owner
Dr. David Mc Dermott