Laura Rubiales, ND, LAc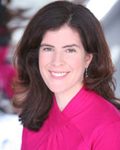 I am a holistic primary care doctor in the state of Oregon with licenses as a naturopathic doctor and acupuncturist.  Through many years of working with chronically ill patients, I noticed trauma is often a cause of illness.  I use conventional diagnostic methods as well as Chinese medicine diagnostic approaches to put together a comprehensive plan depending on what a person is open to and needs.  Treatment includes acupuncture, nutritional counseling, craniosacral therapy, Chinese herbs, homeopathy, lifestyle modification and medication when necessary.
I have developed an urban retreat for renewal where you can come to Portland, Oregon, have a thorough diagnostic evaluation, get nutritional counseling, acupuncture to help calm your nervous system, soothing massages, counseling sessions for insight, and appropriate medical referrals.  It is 5 days and can help you get some time away for healing and perspective. http://www.portlandholisticmedicine.com/recovery-after-narcissistic-abuse.html
Unfortunately for those who suffer it, narcissistic abuse is insidious and erodes your sense of self.  Silver tongued people who lie and only think of themselves can cause a lot of damage.  Feeling entitled to your life and everything you have have created is a hallmark of an exploitative abuser who is a narcissist, sociopath or psychopath.
Treatment of narcissistic abuse involves waking up to the truth with a benevolent and caring guide who is trained in trauma recovery.  No contact will help calm the nervous system and clear cognitive dissonance.  A relationship, whether it is intimate, familial, friendship or professional with someone who has a Dr. Jekyll Mr Hyde personality takes a significant toll on health and is a setup for more serious illnesses.
Calming the nervous system and restoring sleep are keys to healing.  Acupuncture and homeopathy can help ease the intensity of the shock and grief of the trauma.  A thorough diagnostic workup that looks at nutritional levels and hormones, and appropriate treatment can help to ensure you have the physical grit and substance to work through the layers of emotional pain.
Temporary medication may be necessary as what Dr. Joan Borysenko describes, "a life flotation device when the rivers of life get too rough."
Healing takes a focused effort.  It's important that your recovery come first, that you remove yourself from toxic people and situations and that you focus on self-care.  I believe in starting with a thorough diagnostic workup and creating an appropriate team for your recovery.  I collaborate with therapists, massage therapists and medical specialists to offer you what you need to heal and recover.
For those at a distance, I offer tele-consulting health coaching appointments for chronic fatigue, PTSD, proper diagnostic lab workup and suggestions for various symptoms.
Send Message to listing owner
Laura Rubiales, ND, LAc