Michelle Muff, Compassionate Counseling Services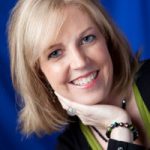 I will help educate you on the insidious nature of sociopathic personalities and the type of covert abuse that can make you feel like you are the crazy one while your partner has everyone fooled.
The first step in recovering from this type of abuse is education.
The second step is realizing when the abuse is happening. Many times individuals that are being emotionally abused have a history of abuse from childhood or their family of origin and do not realize what emotional covert abuse feels like, looks likes. I will help you decrease the normalization of abusive behavior by teaching you what abuse is and how you can set boundaries to stop it.
Finally, I will teach you to learn to correct the negative messages that you have learned to accept, and teach you to see the truth about yourself with loving kindness and thought restructuring strategies.
Send Message to listing owner
Michelle Muff, Compassionate Counseling Services