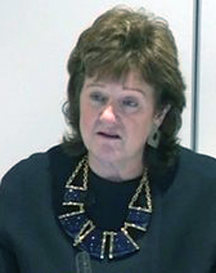 In the aftermath of allegations of gang rape and trafficking in the town of Rotherham, England, the Borough Council commissioned Professor Alexis Jay, a former chief inspector of social work, to do an independent inquiry into the allegations.
Jay's findings were similar to three other reports conducted previously, which concluded the abuse went on but was covered up. Jay said police and local council were indifferent to what was happening under their noses. On a number of occasions, she reported, victims of sexual abuse were criminalized — while their abusers continued to act with impunity. People looked the other way out of fear of being accused of racism.
After four reports into the Rotherham abuse scandal that spanned 16 years and revealed at least 1,400 victims,  Jay concluded, "The authorities involved have a great deal to answer for."
Failures in Rotherham led to sexual abuse of 1,400 children, from The Guardian.
Real or imagined: Racism 'fear' over Rotherham  child abuse, from the BBC News.
Independent Inquiry into Child Sexual Exploitation in Rotherham (1997 — 2013)