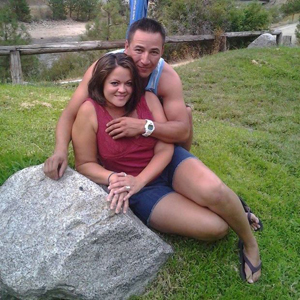 Selena Thomas, of Nampa, Idaho, was surprised when her boyfriend, Alfredo Martinez, unexpectedly showed up at her job with an engagement ring and proposed. But Thomas' response was that "they'd talk about it at home later." Probably not what the man her co-workers called "a very controlling guy" wanted to hear.
A few days later Thomas didn't show up for work, or respond to phone calls or text messages. Her mother, Lori Moon, reported her missing.
Investigators found Thomas' car in the driveway with the keys in it. The carpet in the trunk had been removed, and there appeared to be blood smears near a trunk hinge.
Selena Thomas' body was later found in a corn field in a remote area near Snake River. Martinez is being held, although he hasn't yet been charged. Three men were charged with helping Martinez cover up Thomas' death: Daniel Francisco Sena, Jose Cruz Flores and Jorge Luis Garcia.
At a news conference, law enforcement officials urged people to speak up and act when they notice problems regarding domestic abuse. Thomas' mother urged women suffering abuse and those who love them to find help.
Co-worker: 'He would stalk her at work', from the Idaho Statesman.
Link supplied by a Lovefraud reader.